---
---
Guardians of the Iron Rails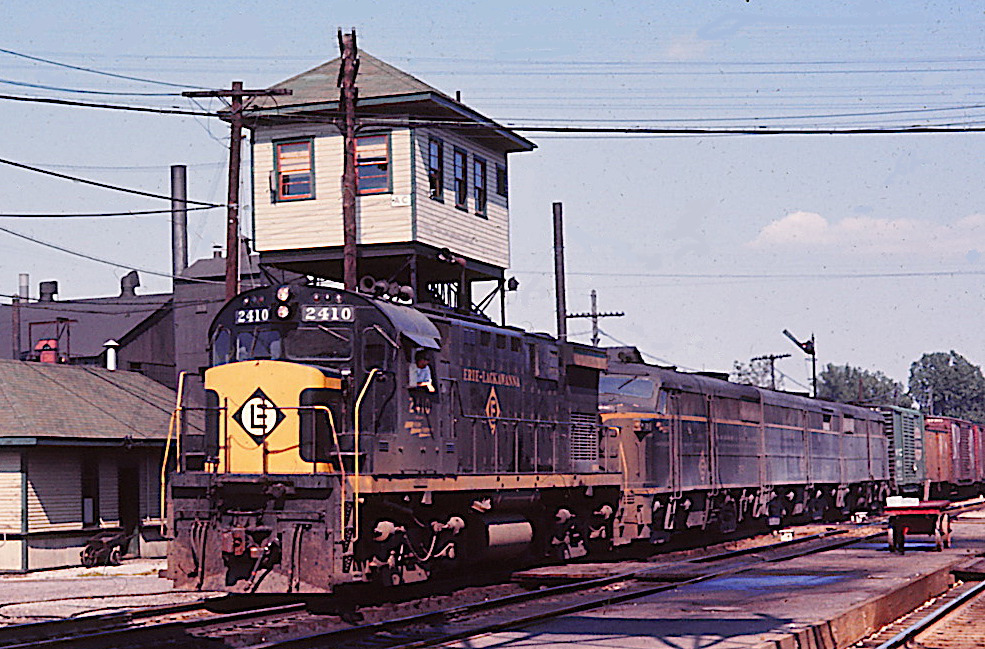 Photo by: R. Craig
Interlocking towers have stood guard over railroad traffic for nearly a 150 years; However, today's modern railroading no longer requires their presence. The need for elevated towers manned by operators who scan the horizon for on-coming trains is nearly non-existant. Electrical advancements and wireless communication have facilitated the development of sophisticated interlocking plant systems that in today's world provide a higher level of safety and security. This section salutes those iconic sentinels of the past that quietly stood guard over North American rails.
---
AC Tower in Marion, Ohio
The above 1964 scene is reminiscent of a time when as many as 60 passenger and freight trains a day rolled through Marion, Ohio en-route to destinations across the Eastern and Midwestern United States. Built on stilts, the three-story AC Tower was at the center of activity and provided watchful protection for trains rattling over the double- diamond tracks. The Marion station platforms across from AC Tower were an ideal location for railroad-enthusiast to watch and photograph trains during both steam and diesel eras. An ideal location of yesterday's railfanning, Chesapeake & Ohio, Erie Lackawanna, New York Central and Pennsylvania railroads could be counted on to provide plenty of action. During the post-merger era, the central players are rail giants CSX and Norfolk Southern.
On the afternoon of August 15, a Chicago-bound Erie Lackawanna freight passes the 1902-built AC Tower.
Uploaded: 1 January 2021
---
---